The goal of the Raising Our Voices: SAPAC 25th Anniversary Celebration Concert on October 25, 2011 was to celebrate 25 years of teaching, leading, and healing at SAPAC while fostering collaboration among organizations and student groups. 
The event included many opportunities to get involved. The first room included the Coffee House with a wide variety of student performers, including spoken word artists, and musicians/singers. Some of the performers included 58 Greene, the Dicks and Janes, the Michigan Ballroom Dance Team, Michigan Sahana, and a hip-hop duo with Mr. Peace and 'Nique LoveRhodes.
The next space contained the Art Happening Space. With the help of F.O.K.U.S., visitors participated in various craft activities. Students could paint small pumpkins and paint a square of fabric that will potentially be incorporated into a larger SAPAC quilt.
SAPAC was joined by the Body Peace Corps, CAPS, Students Empowering Students, DPS, and other organizations/student groups in the Resource Fair nearby.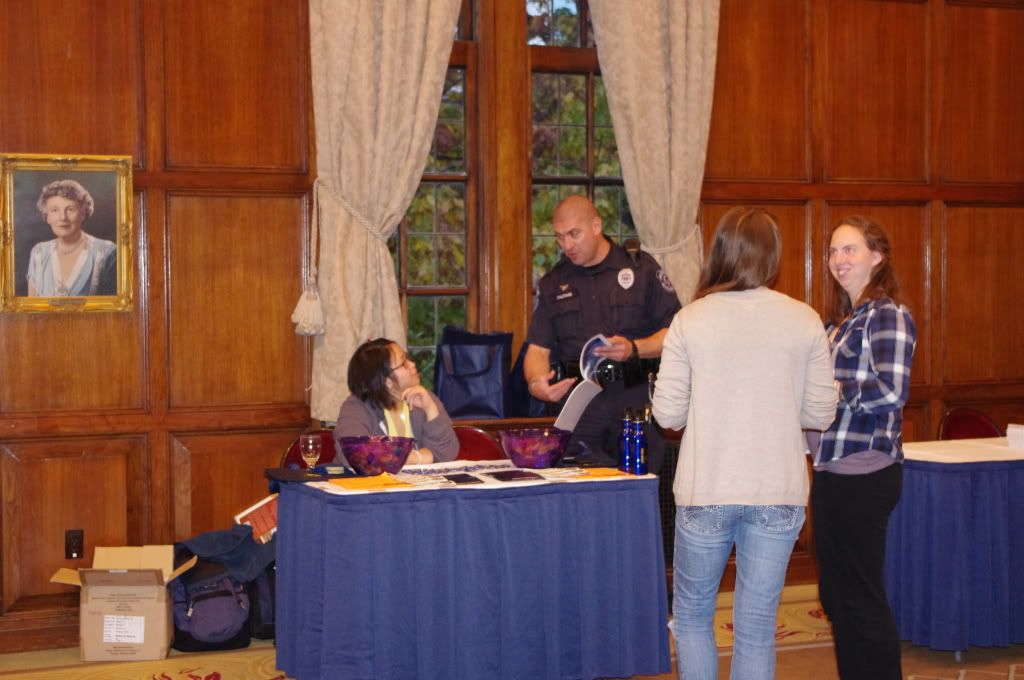 Over in the Mendelssohn Theater, the concert became an exciting event for all.  It was kicked off by the SAPAC Public Service Announcement, speeches from SAPAC volunteers, Judith Zatkin, Emily Rion, and Robert Collison, SAPAC alumni, Jamie Budnick and Maureen Smith, Associate VP for student life, Laura Blake Jones, and SAPAC Director, Holly Rider-Milkovich. Following the introduction were talented performances by Hana Malhas and Izzrael.
Later on in the concert, the projector screen on the stage displayed a video of UM students, staff, and Ann Arbor community members who wished SAPAC a Happy Anniversary on flipcam.
Before the last act, we heard the voices of SAPAC Co-coordinators Ellie Howe, Raina LaGrand, Alex Olkowski, followed by a memorable speech by vice president for student life, Royster Harper, who was able to talk about the growth of SAPAC during her years at the University.
Ella Riot ended the concert with a great show and a memorable dance party.  Overall the event was filled with diverse performances and forms of interaction.  It truly was a grand celebration of all the work SAPAC has done for the past 25 years, and brought about much excitement for what SAPAC will do in the future.