SAPAC's General Peer Led Support Group is an open drop-in, confidential healing space that meets twice a week for University of Michigan students who identify as survivors of sexual assault, intimate partner violence, sexual harassment, or stalking. The group aims to empower survivors and facilitate resilience, reconnection, stress relief, and anxiety reduction for our participants. We'll be doing this through semi-structured activities, self-care practices, creative arts, and creating a safe space for sharing and processing if participants choose to do so. 
PLSG aims to provide a supportive, understanding community that welcomes student survivors of all ages, genders, and identities. The group is open to all survivors of sexual violence, whether those experiences happened earlier in life, or in college.
Fill out a confidential interest form and receive our weekly emails here!
For more information, email the facilitators at sapacplsg@gmail.com. 
Winter 2023 PLSG Meetings:
WHERE: 

SAPAC Office, Michigan Union 4100 (in-person), Zoom (virtual)
*Fill out above interest form to receive meeting link information 
WHEN: 

Weekly on Sundays 8:00-9:30pm (in-person) and Tuesdays 8:00-9:30pm (virtual)
 
Final meeting for Winter 2023 will be Tuesday, April 18th. Details about Fall 2023 meetings TBA!
Meet the Facilitators: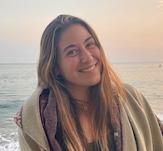 Kate Leib is a senior from Los Angeles studying Information Science and Community Action & Social Change. On campus Kate is also a peer support group leader through Wolverine Support Network, volunteers at Burns Park Elementary School, and teaches yoga through RecSports. She wanted to get more involved in SAPAC and become a PLSG co-facilitator to contribute to a supportive environment focused on healing and empowerment within survivor-care. She is grateful to be a part of such an amazing community and to learn more about facilitation and resilience building!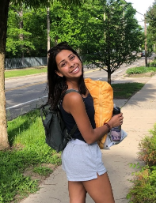 Maya Sabharwal is a senior from Wisconsin majoring in Microbiology and minoring in History. Outside of school, she is involved in SAPAC's Survivor Empowerment & Ally Support (SEAS) group, is a member of Michigan Health Engineered for All Lives (M-HEAL), a member of the FemForward coalition, and participates in various other campus activities. She wanted to become a PLSG co-facilitator to engage in a space that fosters resilience and promotes self-care. This is Maya's first semester facilitating PLSG, and she looks forward to making new friends and belonging to a community that emphasizes survivor-centered care.