Peer Led Support Group for People of Color, or POC PLSG, a collaboration between SAPAC and MESA, is a drop-in, confidential healing space for survivors of sexual assault, intimate partner violence, stalking, and/or sexual harassment, who identify as people of color. Facilitated by student staff, POC PLSG is a place for survivors of color at UM to find not only community but healing opportunities, including anxiety-reduction, self-care activities, and mindfulness.
POC PLSG offers low-key activities as well as a safe space for sharing experiences with racial/ethnic identity, violence, and the intersection between both, as people are comfortable sharing. Survivors are welcome whether they experienced harm in college, or earlier in life.
This space specifically centers UM student survivors who identify as people of color; if you do not identify as a person of color, we encourage you to consider joining SAPAC's general Peer Led Support Group. 
To fill out a confidential interest form and receive emails from facilitators: POC PLSG Interest Form.
Winter 2023 Meeting Schedule:
When: Mondays 5:30-6:30pm (virtual) and Wednesdays 5:30-6:30pm (in person) beginning Wednesday 1/18
Final meeting for Winter 2023 will be Wednesday, April 19th. Details about Fall 2023 meetings TBA!
Location: SAPAC Office, 4100 Michigan Union
Meet the Facilitators: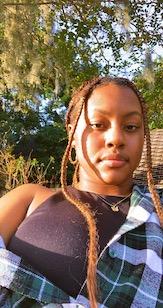 Ariel Chatman is a Senior from New Jersey majoring in Women's and Gender Studies. Outside of school, Ariel loves gardening, working on creative projects, gaming, and cooking. She wanted to become a POC PLSG co-facilitator to support survivors of color in a way that is conscious of how their experiences may differ based on varying racial/ethnic identities. This semester Ariel would love to implement various bonding trips and activities to encourage a strong sense of community and solidarity among members. This is Ariel's first semester being involved with SAPAC, and she is looking forward to building relationships with participants, cultivating a mindful healing space, and offering support to POC students navigating their experience at UofM overall!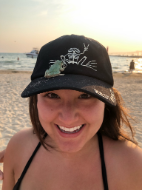 Anna Kreiner is a Senior studying Biopsychology, Cognition, and Neuroscience. She has been a volunteer with SAPAC's Consent, Outreach, and Relationship Education (CORE) volunteer group, for three years and is excited to do peer-led work for POC PLSG. Anna has had experience with patient care work for 4 years! She has worked as a crisis residential technician for a crisis home in Washtenaw County, a Patient Attendant at the UM hospital, and an RA for Martha Cook/Mhousing. Outside of work and school, Anna loves weightlifting, photography, painting, and playing with her cat, Eden. Anna is passionate about co-facilitating a group that is safe, warm, and healing for all POC participants. She wants to implement lots of art and non-pressure conversations into POC PLSG. Swing by for a meeting at any time during the semester!